2010/03/19
I Found Hatsune Miku in Indonesia!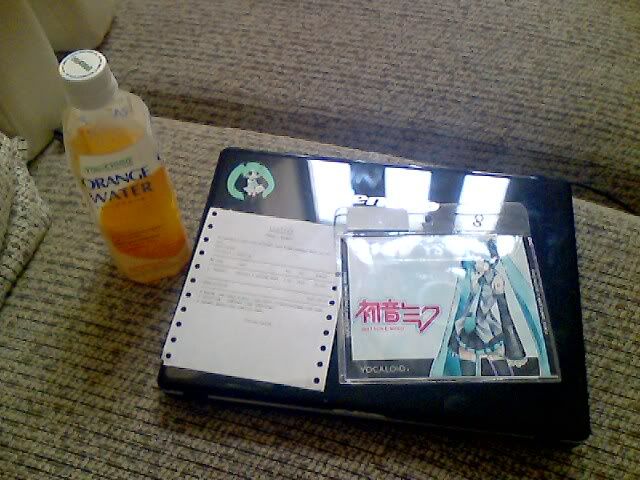 Today I found Hatsune Miku in Indonesian computer store. This also deserves the 39th post of my blog. サンキュー、ミクちゃん。

So, I was verifying the entrance exam to a university in Bandung, (about 300KM from my town), and after verified the test card, we (I with Aoi Nagisa) went to an electronic store, and when we were looking into a software store, I joke about "Let's find Miku in these synthesizer softwares":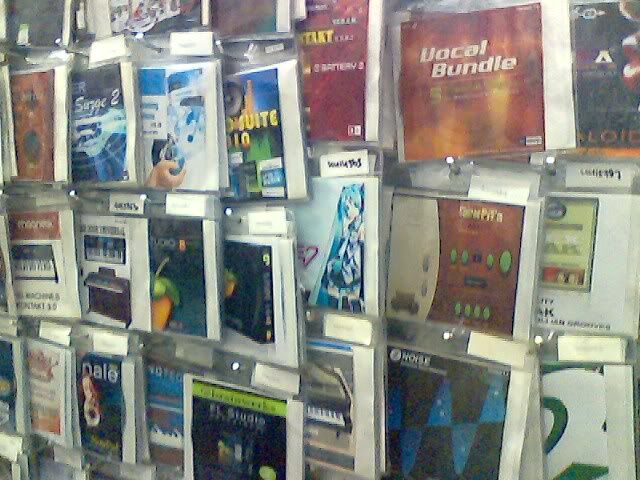 I screamed in the inside when I SAW it.


By the way, my jacket looks like Miku's sleeves doesn't it? =3

I went straight to the cashier, even though I already have Miku from like, February 2008. But it felt good to actually bought her at very, VERY low cost. If on amazon.jp you have to pay for about 12.000¥ for Miku, I just bought it at about 250¥ (IDR 25000). I know it's illegal and whatnot, but.. I promise I'll spend money to support Miku! Really!

For stalkers, here's my receipt: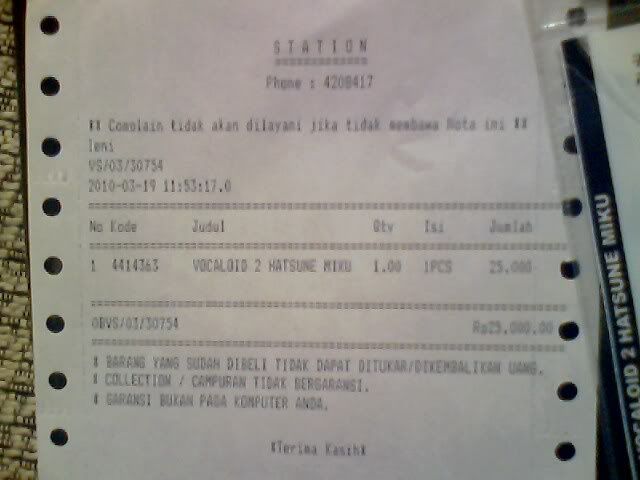 For more images, click Read More or View Original Post (in Facebook)